Jacob Fowles
---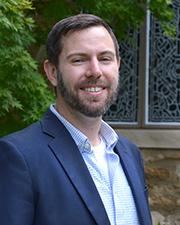 School of Public Affairs & Administration
Contact Info
Wescoe Hall, Room 4060
Lawrence

---
Biography
—
Jacob Fowles is an Associate Professor in the School of Public Affairs and Administration at the University of Kansas, a position that he has held since 2010. He teaches graduate courses on public finance, policy analysis, program evaluation, and quantitative research methods. Jacob's broader research agenda involves the application of organizational theories developed in public administration, economics, and political science to the study of public education finance and policy. His research has appeared or is in press in such journals as The American Review of Public Administration, Research in Higher Education, Economics of Education Review, Education Finance and Policy, and The Teachers College Record. He received his PhD in Public Administration in 2010 from the Martin School of Public Policy and Administration at the University of Kentucky.
Research
—
It is clear that the public education system in the United States must continue to enhance educational quality, increase efficiency and productivity, and expand access to meet the needs of an increasingly diverse population. As governments at all levels struggle with doing "more with less," fundamental holes in knowledge persist. What role should governments play in preserving and promoting educational equity, efficiency, and effectiveness? What policies are most effective in promoting these objectives? How can the competing demands of the various stakeholder groups be managed, reconciled, and prioritized? My broader research agenda focuses on the systematic development and dissemination of empirical evidence that can speak to these questions and inform both policy and practice.
Research interests:
education finance, education policy, education management, financial management, public finance
Teaching
—
My objectives in the classroom are threefold. First is advancing student understanding and knowledge of the subject matter of the various courses themselves. To this end, I utilize a mixture of methods in the classroom, including traditional lectures, an increasing reliance on active learning through formal and informal group exercises, and inductive teaching. Second, a common objective across all of my courses is to familiarize the students with the research process itself, thereby empowering them to become independent and better informed consumers of information. A common lament among practitioners in public administration and other fields is the growing empirical and theoretical sophistication of the academic literature--a sophistication that often results in disconnect between the knowledge generated by academics and the utilization of this knowledge in practice. All of my courses include components designed to bridge this gap and enable students to more effectively utilize scholarly research to inform policy and practice. A third common objective across the courses that I teach is to further develop the job skills that students need in order to be successful practitioners. Regardless of the specific nature and responsibilities of the position in which one is employed, effective communication, writing, and presentation skills are essential to career success. My courses help students further develop these skills through the utilization of formal and informal exercises that require not only deliberate practice, but also objective evaluation and critical reflection.
Teaching interests:
public finance, public financial management, public policy analysis, program evaluation
Service
—
I serve as a member of the School's doctoral committee and as coordinator of the School's research seminar series. I also have served as a chair and discussant at several national conferences and a reviewer for various disciplinary journals.