KUCIMAT Lifetime Achievement Award
---
This award recognizes individuals who have, through cumulative career achievements and successes furthered the purpose of the KUCIMAT organization.
Vicki Charlesworth

(MPA 2006)
Vicki was recognized for the way she embodied the values of the KUCIMATs throughout her 30-year career in public service - she advanced the public good, believed in democratic values, and always held the highest of ethical principles.  In addition to her hard work, she showed compassion for the residents of Shawnee, built a high-performing staff, and mentored many generations of young leaders.
Vicki was an excellent manager of the staff and believed local government works best when people work collaboratively.  Her skilled and thorough collaboration was mentioned by her nominators.  She worked with the nonprofit service community, elected officials, researchers, city departments, and always believed democracy works best when people feel heard and listened to.  
The eight people who nominated Vicki all cited her sense of humor, which always brought the hard work of serving in local government into perspective and increased the satisfaction of doing so.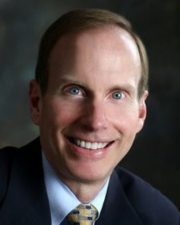 Steve Lutz

(MPA 1986)
Steve served as the City Manager of Powell, Ohio for 24 years before retiring in 2020.  When Steve came to Powell, Ohio it was a Village, and the population was half of what it was when he retired.  He oversaw a 50% growth in population, implemented the council's policies, managed the long-range plan, and oversaw 10 departments.  Under his leadership, Powell was recognized by both Money Magazine and US. Business Insider as of one the best places to live in the country. 
Steven's nomination included recognition of his financial stewardship, including securing a AAA bond rating from Standard and Poors for Powell, and a citizen review task force on how money is collected and spent in the City.  The nomination also cited his high standards for community development, his commitment to the quality of life in the city, and his unyielding dedication to public safety services.  
He was known as a mentor who spied talent and grew it from within, setting up succession planning within the city departments.  He would encourage people to go into public service and fostered people's creativity and innovative problem-solving to difficult community issues.  He is known to embody what it means to be a life-long KUCIMAT. 
Past Winners
| Year | Name | Title/Retired | City/Organization |
| --- | --- | --- | --- |
| 2022 | Vicki Charlesworth | Deputy City Manager, Retired | City of Shawnee, Kansas |
| 2022 | Steve Lutz | City Manager, Retired | Powell, Ohio |
| 2021 | Joe Hoefgen | City Manager | Redondo Beach, CA |
| 2021 | Ed Zuercher | City Manager | Phoenix, AZ |
| 2020 | Karen Davis | Executive Director | Local Government Hispanic Network |
| 2019 | Kevin Frazell | Retired | League of Minnesota Cities |
| 2018 | Craig Weinhaug |   | Douglas County, KS |
| 2017 | Mark Watson |   | Oak Ridge, TN |
| 2015 | Alan Sims | former City Manager | Cedar Hill, TX |
| 2014 | Dennis Hays | former County Administrator | Unified Government of Wyandotte County/Kansas City, KS |
| 2013 | Jan Perkins |   | Management Partners, Inc. |
| 2012 | Bob Livingston | City Manager | University Park, TX |
| 2011 | Bob Herchert | President/CEO of Freese and Nichols | Fort Worth, TX |
| 2010 | Ray Hummert |   | KU School of Public Affairs & Administration |
| 2009 | Bill Ramsey | former Director Municipal Services | Olathe, KS |
| 2008 | Fred Siems | Retired City Administrator | City of Blue Springs, MO |
| 2007 | Chuck Anderson |   | Waters Group |
| 2006 | Tom Muelenbeck | City Manager | Plano, TX |
| 2005 | Al Thelan |   | Management Consultant |
| 2004 | Alan Morris | former County Administrator | Miami County, KS |
| 2003 | Lou Fox | City Manager | Lubbock, TX |
| 2002 | Richard Chesney | former Dep. Co. Administrator | Johnson Co, KS |
| 2001 | Marion Goodell | Administrative Director | KU Stene Program |
| 2000 | Gene Denton | former Administrator | Johnson County, KS |
| 2000 | Gerald Fox | former Administrator | Mecklenburg County, NC |
| 1996 | George R. Schrader | former City Manager | Dallas, TX |
| 1996 | Richard D. Thomas | former City Manager | Santa Barbara, CA |
| 1995 | Robert A. Kipp | former City Manager | Kansas City, MO |
| 1994 | Donald E. Pipes | City Manager | Overland Park, KS |
| 1993 | Leland Nelson | former City Manager | University Park, TX |