Zachary Mohr Returns to SPAA as Associate Professor
---
The School of Public Affairs and Administration is pleased to welcome associate professor, Zachary Mohr to the faculty.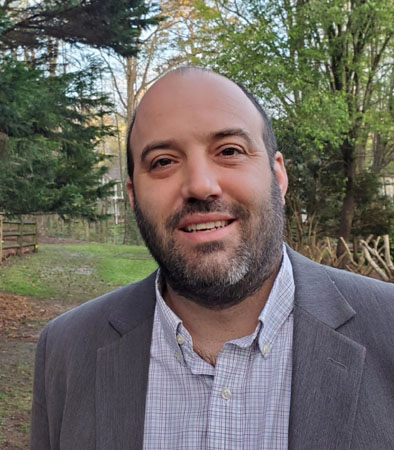 Mohr's research focuses on cost analysis and accounting practices in government, which includes examining the costs of administering elections in the United States.  His upcoming book project, The Cost of Democracy looks at the cost of conducting elections in the over 8,000 local election jurisdictions around the country.
A critical piece of his research includes policy lab and survey experiments on topics related to budgeting, accounting, and public administration.   
Mohr joins the SPAA faculty from the University of North Carolina at Charlotte where he has served as an associate professor of public administration and the director of the Public Opinion, Learning, and Sentiment (POLS) Lab, a resource for survey and lab experiments in the social sciences.  He is also credentialed as a Certified Government Financial Manager ®.
Although currently on the east coast, Mohr is no stranger to Kansas. Originally from Sedgwick County, he received his bachelor's degree in economics from Kansas State University and his Master of Public Administration from The KU School of Public Affairs and Administration in 2007.  He went on to receive his Ph.D. in public administration from SPAA in 2013 with an emphasis in cost accounting in local government.  Mohr brings practitioner experience to his teaching, having served three Kansas cities: Ottawa, Arkansas City, and Cheney in their city manager and city administrator offices.
"I am very excited to be coming back to where it all began," says Mohr.  "The faculty and the students at SPAA are fantastic and I look forward to contributing to the tradition of excellence.  The KU program teaches us to give back and serve our communities, and I can't think of a better place to live out those values than SPAA."
Marilu Goodyear, Interim Director, said the faculty is excited to welcome Mohr back to the fold.  "Zach understands the values on which our program is based.  He has served Kansas communities in three local governments.  He also brings strong practitioner experience along with his highly successful academic record.  One of the defining principles of our program is the combination of academic rigor and practical field experience.  It's what keeps us in the top spot in local government in the country, and Zach will have no trouble upholding that standard." 
Mohr will join the faculty in the fall of 2022.  He will be teaching budget, finance and methods courses at the undergraduate and graduate level and continue his significant research agenda.