Rachel Krause
---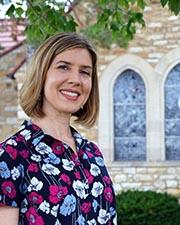 School of Public Affairs & Administration
Contact Info
Wescoe Hall, Room 4060
Lawrence

---
Biography
—
Professor Rachel Krause is an Associate Professor and joined the faculty of the School of Public Affairs and Administration in the fall of 2013. Dr. Krause earned her B.A. in Political Science and Public Policy from Rice University (2003), a M.A. in Public Affairs from the University of Texas at Austin (2005) and her Ph.D. in Public Affairs from Indiana University (2011).
Research
—
Rachel's research focuses on issues of local governance and urban sustainability. She particularly focuses on the motivations, implementation, and consequences of greenhouse gas abatement efforts being taken at the local level. She is also involved in studies examining community perceptions of carbon capture and sequestration technologies and the adoption of plug-in electric vehicles in urban centers. Much of her research utilizes survey methodologies and quantitative analysis.
Research interests:
Policy analysis
environmental policy
climate protection
local decision-making
urban sustainability
Teaching
—
Rachel teaches policy analysis, public policy and urban administration, and a class on sustainable communities in the MPA program.
Teaching interests:
Policy analysis
urban policy
local governance
public policy
research methods
sustainability