SPAA welcomes Professor Hye-Sung Han to Faculty
---
LAWRENCE — The School of Public Affairs and Administration is delighted to welcome assistant professor Hye-Sung Han to the faculty.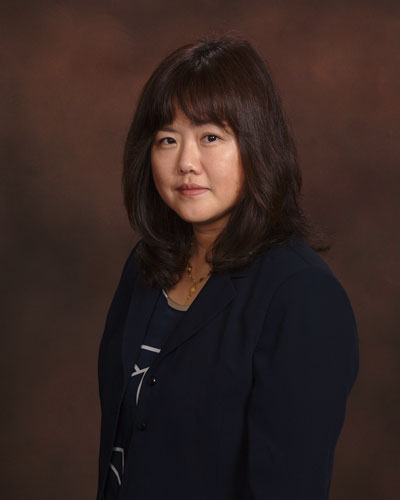 Han's teaching will primarily be in SPAA's Urban Planning Program. Her research interests explore how physical and social characteristics of urban neighborhoods influence people's lives, including housing abandonment and foreclosures, housing and community development, neighborhood revitalization, and housing policy.
"We are thrilled that Hye-Sung is joining our faculty," said Stacey Swearingen White, director of the School of Public Affairs and Administration.  "Her work in the field of housing and community development is well-regarded by academics and practitioners alike.  Her strong credentials made her a perfect fit for our faculty.  I'm certain our students will enjoy her in the classroom."   
Hye-Sung Han received her Ph.D. in City and Regional Planning, specializing in Housing and Community Development, from the University of North Carolina at Chapel Hill. Her dissertation research examined the impacts of abandoned residential properties on property values in surrounding neighborhoods and was supported by a dissertation grant from the U.S. Department of Housing and Urban Development. She also received a Master of City Planning from Massachusetts Institute of Technology and a B.A. and a M.A. in Architecture from Seoul National University.
Prior to joining KU, she was an assistant professor in Urban Affairs at the Henry W. Bloch School of Management at UMKC. She also has seven years of professional experience working on neighborhood revitalization programs for the City of Boston in Massachusetts.
She has had articles in Urban Affairs Review, Housing Studies, the Journal of Urban Affairs, and Housing Policy Debate.
Han, H.-S. (2019). Exploring Threshold Effects in the Impact of Housing Abandonment on Nearby Property Values. Urban Affairs Review, 55(3), 772–799. https://doi.org/10.1177/1078087417720303